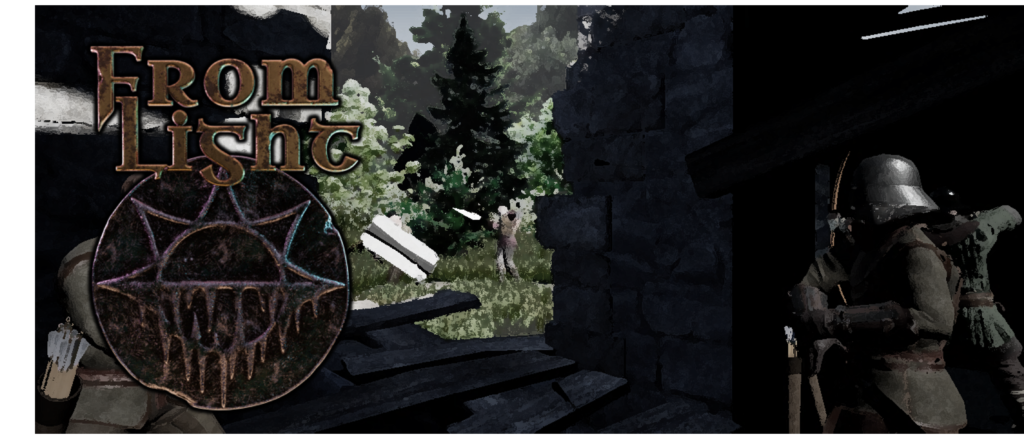 FromLight is a cooperative virtual reality fantasy adventure game initially targeted to the Oculus Quest. Our goal with this game is to provide a rich game world, plenty of content, and the ability for you, the player to truly step into the shoes of your fantasy character.
Players who are familiar with classic first-person fantasy games will appreciate the combination of role-playing game mechanics with the player's physical actions. Have a weak character? That large weapon will be tougher to use. Have a smart character, you will be able to books, not only in your language but also in other languages.

These mechanics are key to traversing the world and completing quests. Every adventurer will be different, just as every adventure will be different. We look forward to seeing you out there!